WHITETAIL RIDGE APARTMENTS
ABOUT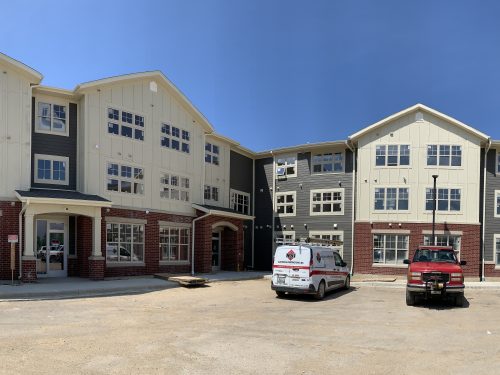 We're glad you want to learn more about us! Whitetail Ridge includes a 50-unit independent senior living apartment building and a 10-unit family townhome complex for individuals that qualify under workforce housing. We are located in Paddock Lake, WI, a great midpoint between Kenosha and Lake Geneva that offers a small-town feel with a country atmosphere. Learn more about each of the units offered using the buttons below!
ABOUT WHITETAIL RIDGE APARTMENTS
GALLERY

Whitetail Ridge is energy efficient and built with quality materials.
WHITETAIL RIDGE APARTMENTS
CONTACT

Located just off of Highway 50, Whitetail Ridge sits on a beautiful property in Paddock Lake, WI.